Thermostatic Mixing Valve Testing in Melbourne
Maintaining effective workplace safety is important. Hospitals, restaurants, shops—just about every private and commercial property you can think of—supply hot water in bathrooms, kitchens and other areas and must adhere to rigorous occupational health & safety regulations.
When was the last time you had a plumber inspect the hot water service as well as the faucets and the pipes to test temperature for compliance? Call Sunshine Central Plumbing today to discuss thermostatic mixing valve testing in Melbourne .
As the name implies, thermostatic mixing valves (TMVs) mix cold water with heated water so that employees, visitors—anyone using the taps—won't be scalded or injured if they come into contact with hot water. This innovation in smarter temperature control should be an essential component of your plumbing infrastructure. By implementing TMVs you can keep your workplace safe and prevent accidents caused by hot water.
We can assess your needs for TMVs and overhaul your hot water system accordingly. Whether you need TMVs for a multistorey complex or a single room, our commercial plumbers can source the parts you need perform thermostatic mixing valve testing in a timely manner in Melbourne.
In addition to TMV installations, we can also diagnose faults and suggest cost-effective solutions. When you discuss your plumbing concerns with us, we listen and provide the best advice so that you can make informed decisions about your plumbing requirements.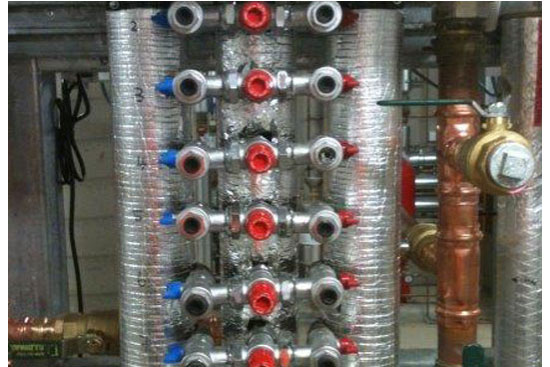 Commercial Plumbing Services
Get in touch with experienced industry experts who can sort all your plumbing needs. TMV repairs and installations are just the tip of what we do. We also offer preventative maintenance, backflow prevention, gas installations, roof and spouting and so much more. Our commitment to providing quality workmanship and exceptional customer service positions us as your best choice in the Western suburbs.
Call our Commercial Plumbers
To learn more about thermostatic mixing valve testing in Melbourne, contact us.